A few general improvements here and there.
Now enemies will begin each battle with a random combination of arms chosen from a predefined set. The idea is for each of these arms to give the enemy new passive abilities or even attacks. Their random combinations should result in a wide array of different (and usually silly-looking) enemies.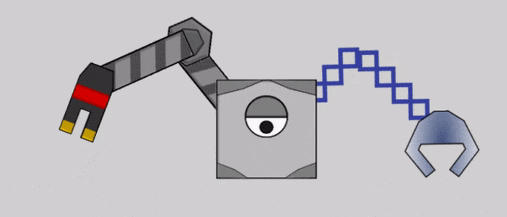 I also added a few new different types of cards, to add more variety to the mix.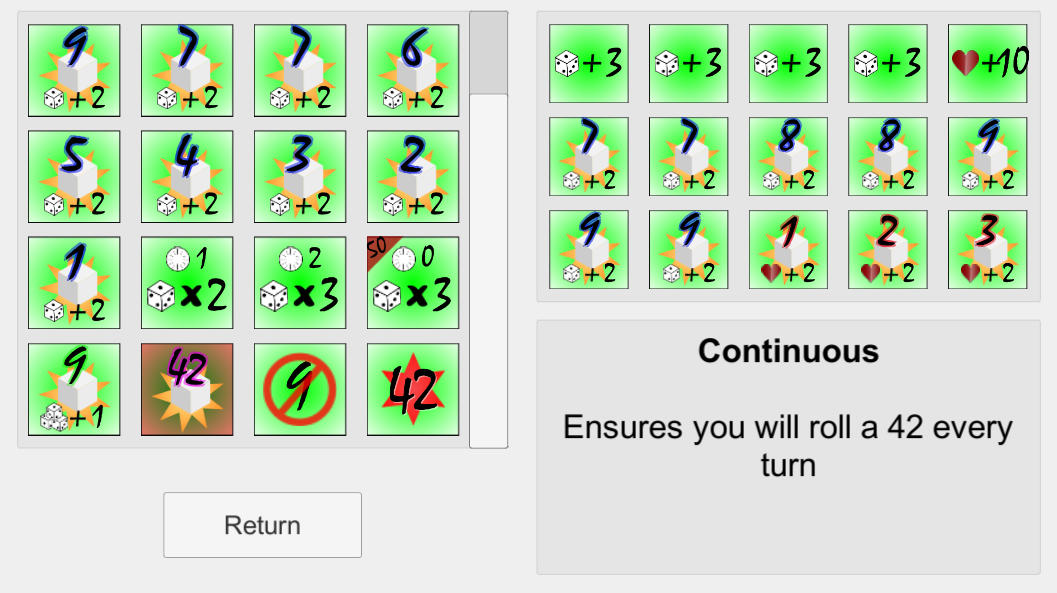 So now we have cards with effects such as:
Increasing your number of dice for each of your rolls that ends in N
Doubling/tripling your number of dice after a few turns, or for a cost
Ensuring a specific roll every turn
Forbidding rolls that end in N (to nudge probability towards more favorable rolls)
Normally you can only hurt the enemy by rolling 1~5. Some cards can change that and add more numbers that are considered successful attack rolls
Moving onwards, step by step.