Development started - Random Number God
---
The rules are simple. Roll a die. If it lands on anything from 1 to 5 you win. Easy enough?
The only issue - a tiny little nitpick, really - is that this is a 1000-sided die we're talking about. So it doesn't seem like chance is in your side. But perhaps it can be.

This is a game about probability manipulation, where you use cards from a deck to alter how many dice you can roll each turn, or to add specific effects to the dice rolls.
Example of early game turns:

As turns go on, your number of dice can get really ridiculous: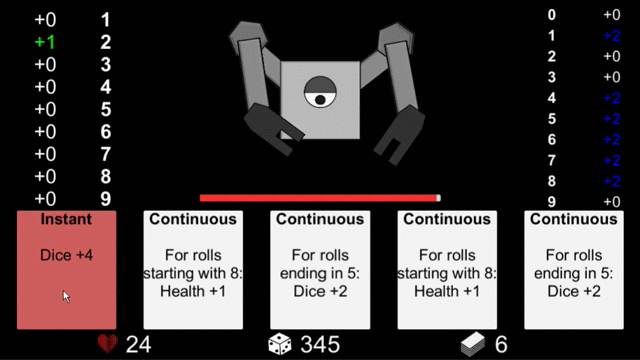 Random Number God (tentative title) just recently started development, aimed at PC and potentially Android. A single-man effort, but we'll make do.
Links
Twitter: https://twitter.com/cicada_dev